In the scorching heat of Indian summer, the one relief that I always used to look forward are these frozen treats! Among the many yummy cold desserts this variation of the Indian icecream is called as Kulfi . Its very similar to the traditional icecream having the same taste and creamy texture but is ridiculously simple to make.
Basic Information
Prep Time: Under 15 min
Cook Time: Under 15 min
Yield: Makes 6 kulfis (or as per the size your kulfi mold)
Ingredients
2½ cups milk (about 500 milliliters)
¼ cup milk powder
½ cup condensed milk (I used sweetened condensed milk)
¼ cup sugar
1 cup alphonso mango pulp *
* I had regular mangoes on hand. I took the pulp of about 4 mangoes, processed them, strained them of any strings to make 1 cup of fresh mango pulp.
* If using canned mango pulp, you can either reduce the sugar or cut out the sugar completely since most of the canned ones I have enjoyed are immensely sweet. But depends on how sweet you like it. Though my fresh mangoes were sweet and I was using sweetened condensed milk along with the sugar, it wasn't that sweet when frozen
Method
1)Combine all the ingredients except the mango pulp in a non-stick pan and mix well. Bring this mixture to a boil and then simmer for 10 minutes till thickens. Cool completely.
2)Add the mango pulp and mix well.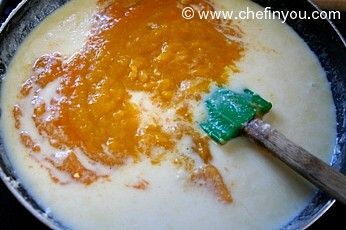 3) You can set these in any container you want. But traditionally Kulfi icecream are served in these special moulds where the icecream is set. That shape has all the significance for me 🙂 You might finds these here in local Indian stores (mostly in larger ones).
4) Pour the icecream into individual kulfi moulds and freeze till set. Or you can wait till its half set and place a icecream stick in the center of it (the half frozen cream will help the stick to hold it in place). Refrigerate again till completely set.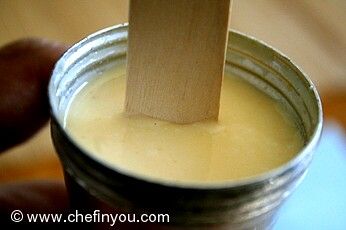 5) Unmould the Kulfi. You can easily do that by placing it under running water for few seconds. Pull the stick gently and it will come out.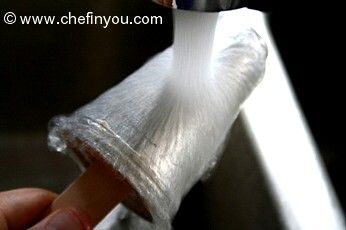 And Kulfi Icecream is ready!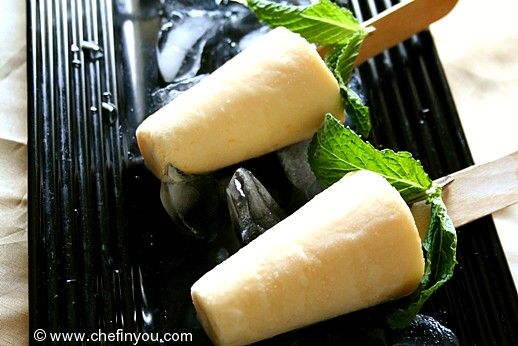 Recipe courtesy tarla dalal
Source: