Pavitrotsavam was performed at the Sri KothandaRamar Thirukkoil,Vaduvur from November 22 – 28, 2012 during the month of Karthigai. As the name indicates, Pavitrotsavam is purification ceremony which is conducted to get rid of the mistakes (nivarthi) that occur in the daily worship and other religious rites performed in the temple. Pavitrotsavam is a well prescribed ritual, where the archaka prays for forgiveness for all lapses – conscious or otherwise – in the daily worship
Homam was conducted at the yaga sala for 7 days with 60 aradhanam per day on first 6 days and 5 aradhanam on 7th day to mark 365 days.
The Pavitrotsavam is different in character from the Samprokshana or purificatory ceremony which is usually performed in temples to remove the evil effects of acts of defilement or pollution committed within the consecrated area of the temple proper and the space enclosed by the spots where Bali is offered before the commencement of a Brahmotsavam. On the last day (November 28th), Theerthavari (immersion ceremony) was performed to the Lord at Sarayu Pushkarni (temple tank). 
Late in the evening Karthigai Deepotsavam festival was celebrated with purapadu (procession) of Bhoomi Neela Samedha, Sri Gopalan.
The following are some of the photographs taken during the utsavam…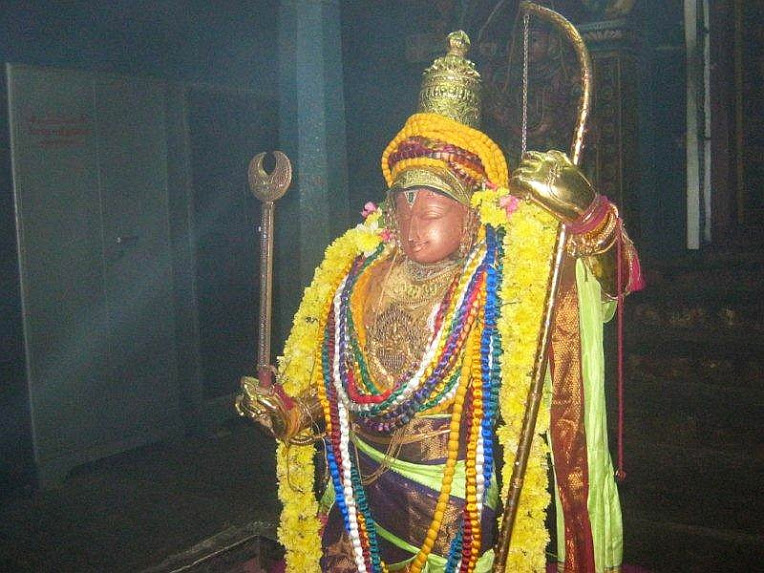 On November 28th, Karthigai Deepotsavam was also celebrated in a grand manner at this thirukkoil. The following are some of the photographs taken during the purappadu on that evening…
Courtesy: Vaduvur Sri Rajesh