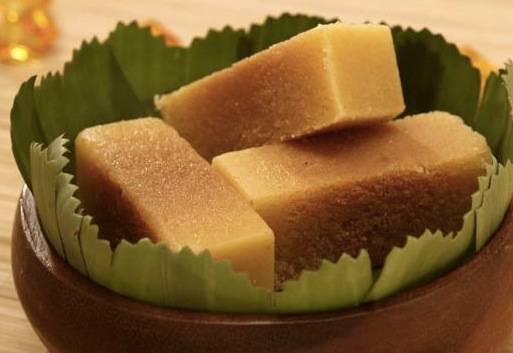 Ingredients
Kadalai Mavu (Bengal gram dal flour) 1 portion
Sugar 2 portions
Ghee 2 portions
Method
Add sugar to adequate quantity of water (enough to wet the sugar in the pan) and boil.
When sugar syrup in formed, add Kadalai Mavu and keep stirring.
Add pre-boiled ghee and continue to stir. For this, ghee has to be boiled separately and kept ready.
When the mixture solidifies and turns somewhat curlish, pour it on to a large plate in the middle, coated with ghee.
Cut into diamond shape slabs using a knife.
Allow 10 minutes for cooling, before serving.