This is Detailed Stalapuranam about Thiru Moozhikalami, one among the 108 Divya Desams, written by Sri U.Ve.Vidwan Egai VedantaDesika Thatacharya Swami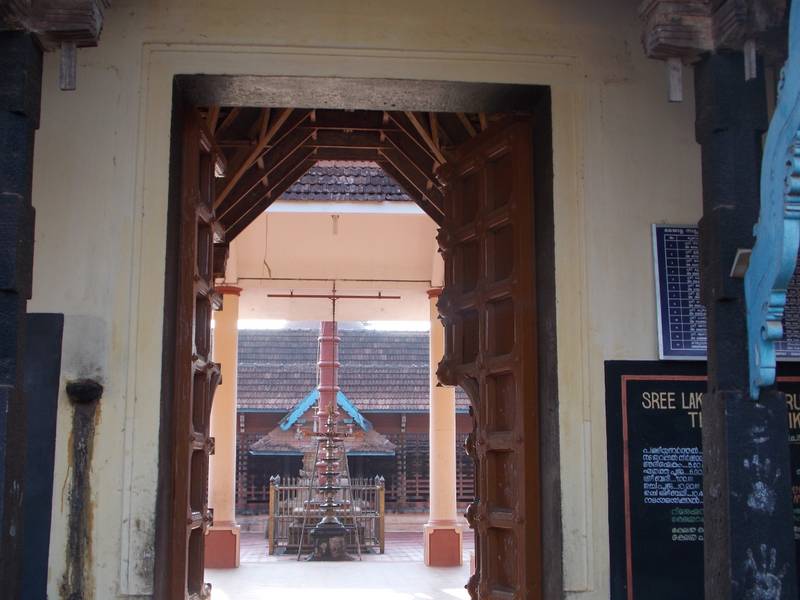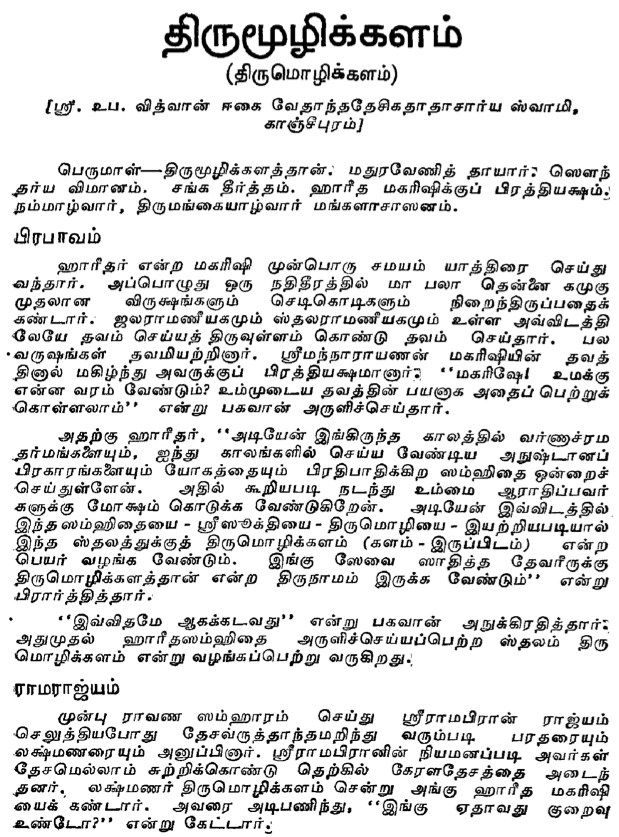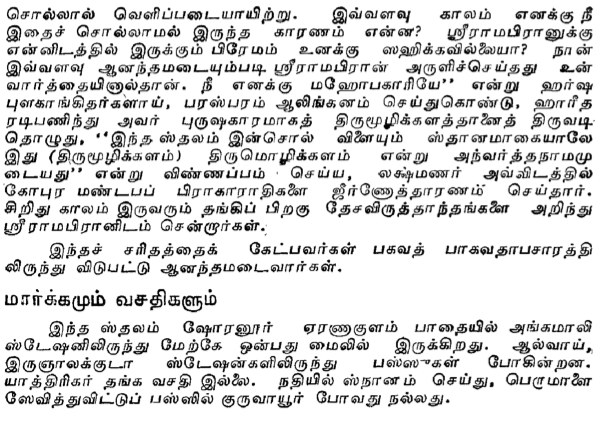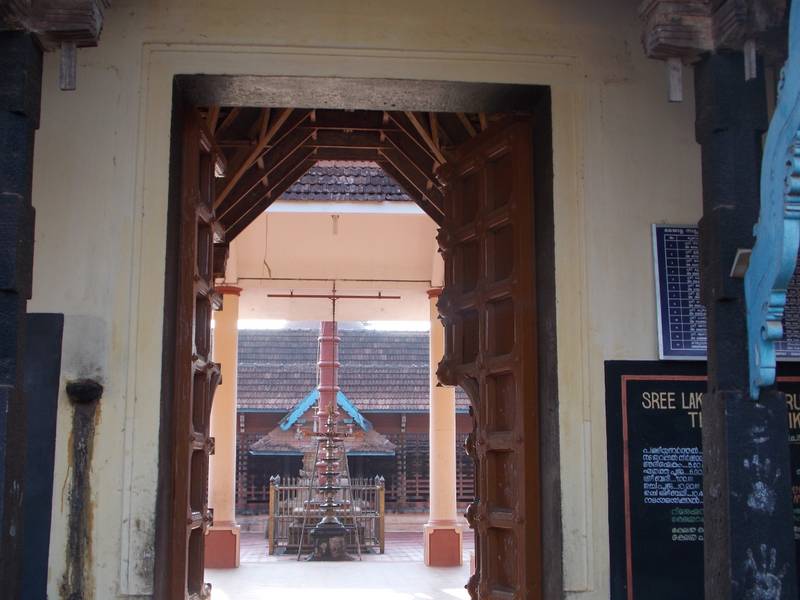 Located about 30kms North West of Ernakulam Railway Station is the Moozhikalathan Divya Desam in Thiru Moozhikalam. The temple dates back to the Ramayana period and is a temple dedicated to Lakshmana.
Pleased with Haritha Rishi's penance, Lord Vishnu initiated the Rishi with the doctrine of attaining moksham. Hence, this place is called Thiru 'Mozhi' Kalam. In course of time, this became Moozhikalam.
Lakshmana Kshetram
Baratha, who came in search of Raama, was suspected by Lakshmana to have come to battle with Raama. Lakshmana is said to have prepared himself to taking on Baratha only to be cooled down by Raama. Having wrongly suspected his brother Baratha, Lakshmana is believed to have come here to repent for his wrong doing.  Baratha is also believed to have come here and met with Lakshmana.
Much later and in course of time, it became a tradition here to worship Lakshmana as the Moolavar deity.
Deity : Moozhikalathan
Goddess : Mathuraveni Thaayaar
Azhvaar : Thirumangai and NamAzhvaar- 14
Temple Time : 5am-11am, 5pm-8pm
This is about 32kms from Ernakulam Junction.Will take about 1 hour by car/auto.
There are buses from Alwaye(Aluva) to this temple. One can also get down at Alwaye Railway Station to reach this Divya Desam.