Of the 108 Divya desams, 13 divya desams are categorised as Malai Naatu divyadesams. (Kerala Divya desams), even though 2 of those 13 divyadesams are in Tamil Nadu today. This travelogue narrates in detail about the various options to visit these 13 divya desams. The following are the 13 Malai Naatu Divya desams
1.    Thiruvithuvakkodu
2.    Thirunaavai
3.    Thirumozhikalam
4.    Thirukaatkarai
5.    Thirukkadiththanam
6.    Thiruvallavaazh
7.    Thiruvanvandoor
8.    Thiruchengundrur
9.     Thiruppuliyur
10.   Thiruvaaranvilai
11.    Thiruvananthapuram
12.    Thiruvattaaru
13.    Thiruvanparisaaram
   As the map below shows these 13 divya desams are scattered from North to South of Kerala. Based on ones location and preference, they could either start from South to North or North to south to cover these 13 temples.
   One could plan to cover these 13 temples in a single trip or in multiple (2 or 3) trips. But best option would be to cover it in a single trip.
   We need at least 3 days to cover these 13 temples
Divya Desams Covered:
Thiruvittavakode
Thirunaavai
Guruvayur (Abhimana Kshetram)
Thirumoozhikalam
Thirukatkarai
Thirukadidhanam
Thiruvalla
Thiruchittaru
Thirupuliyur
Thiruvanvandoor
Aranmula
Thiruvananthapuram
Thiruvataaru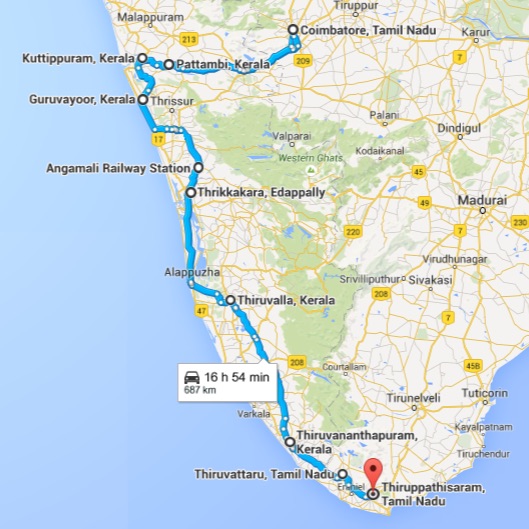 Day 1
We commenced Malai Nadu Divya Desa yatra at 4:45 am from Coimbatore by car. We reached Pattambi at 7:30 am. The first temple we visited was Thiruvittavakode (Uyyavanda/Abhayapradhana Perumal). This temple is about 6-7 km from the town/railway station. We reached the temple at around 8 am. The main sannidhi is in the rear of a Mahadeva temple. There is a beautiful theertham in front of temple called BharataPuzha. The temple authorities have undertaken Annadanam under the Sri Ramanuja Kainkarya banner. Bhagawadas were served arsi upma  and chukku tea (in a plate and tumbler) as breakfast in the morning. Thereafter, we left for Kuttipuram to reach Thirunaavai Sri Nava Mukunda Perumal Temple at 8:30 am. This temple is also located on the banks of Bharatapuzha.We washed our feet in the pushkarni and had a good darshan of perumal. At this temple arsi upma/mixed vegetable sambar (in a banana leaf) offered to Perumal (as informed by the bhattar known as Thirumeni in this kshetram) was served as prasadam to the bhagawadas. This is the only kshetram in malai naadu which has a separate sannidhi for thayar, known as Malarmangai Thayar.
We left for Guruvayur at 9:15 am to reach the temple at 10:30 am.  Sri Krishnar gave us darshanam at 2:30 pm. After having lunch packed from home, we left for Thirumoozhikalam Lakshmana Perumal or Moozhikalathan temple, which is about 10 km from Angamali railway station. This is just a few km before Cochin. This temple opens at 5 pm which is when we reached the temple. From there we left for Thirukakra/Thirukatkarai. This took us about 45 mins to reach. This is the Vamana avatara sthalam. Perumal is known as Sri Kaatkaraiappan here.
After having a good darshanam, we left for Thiruvalla to reach the town at  around 10 pm. We stayed at hotel Best (right opposite the bus stand).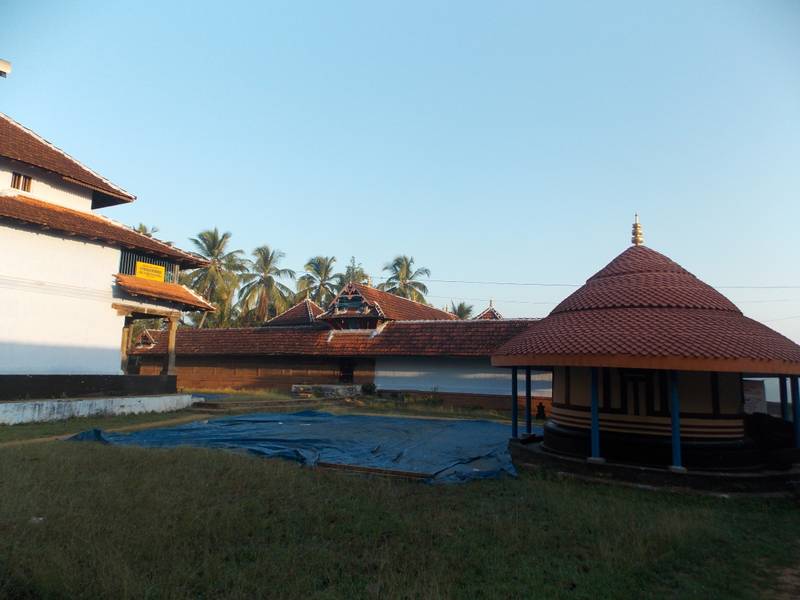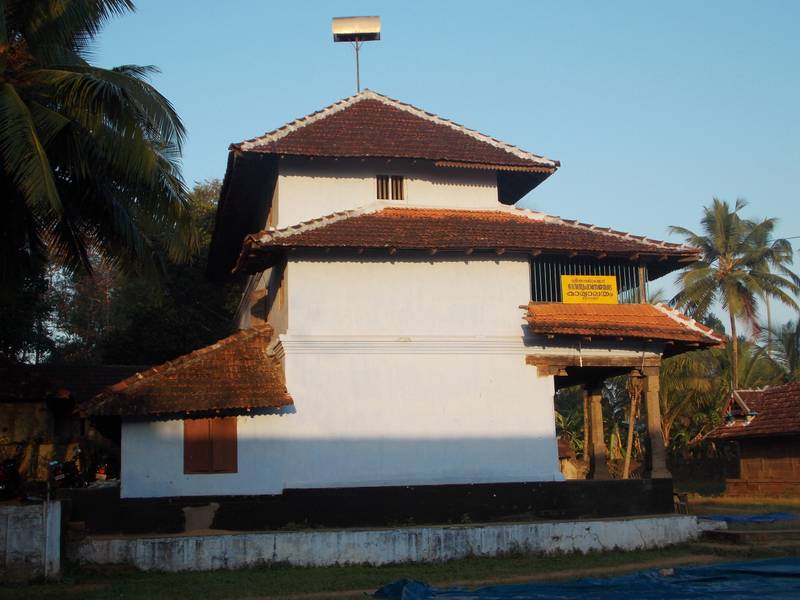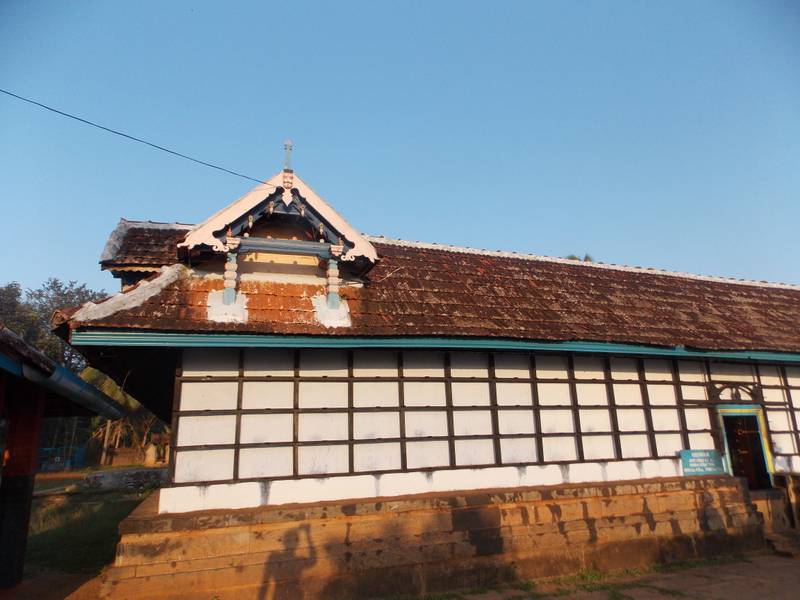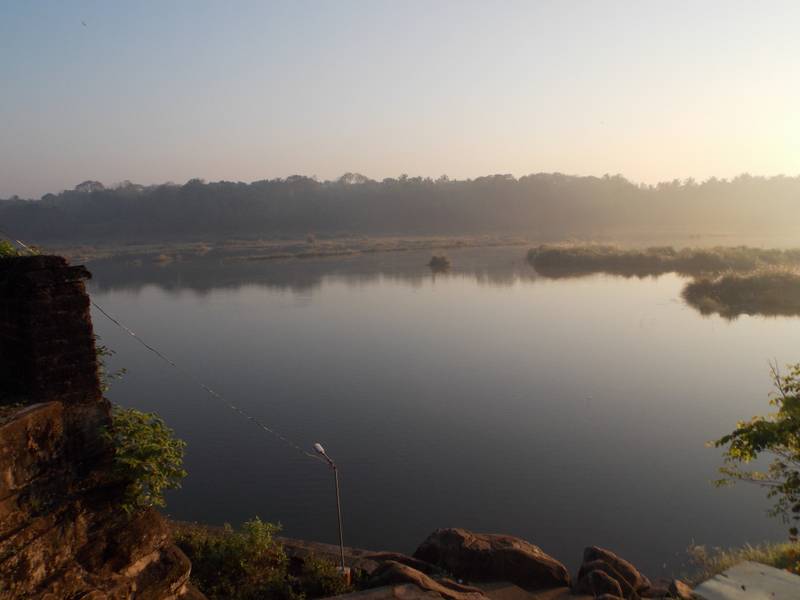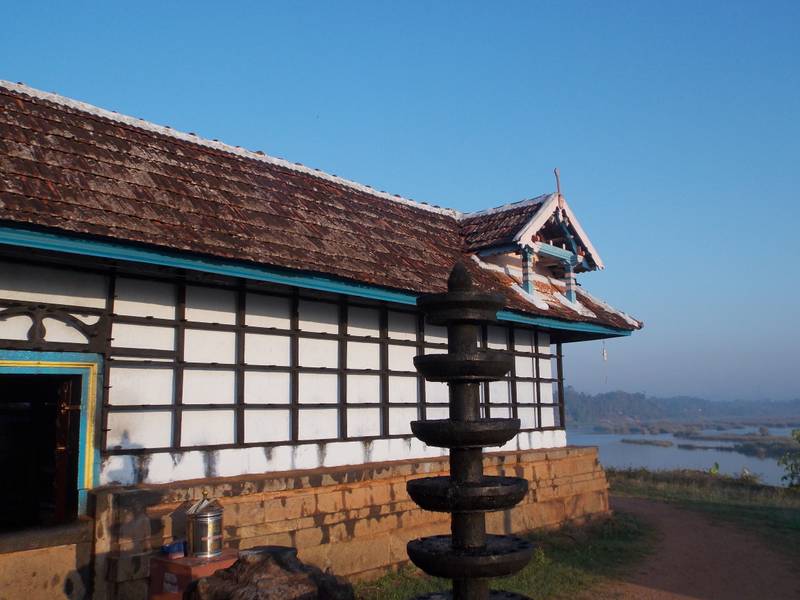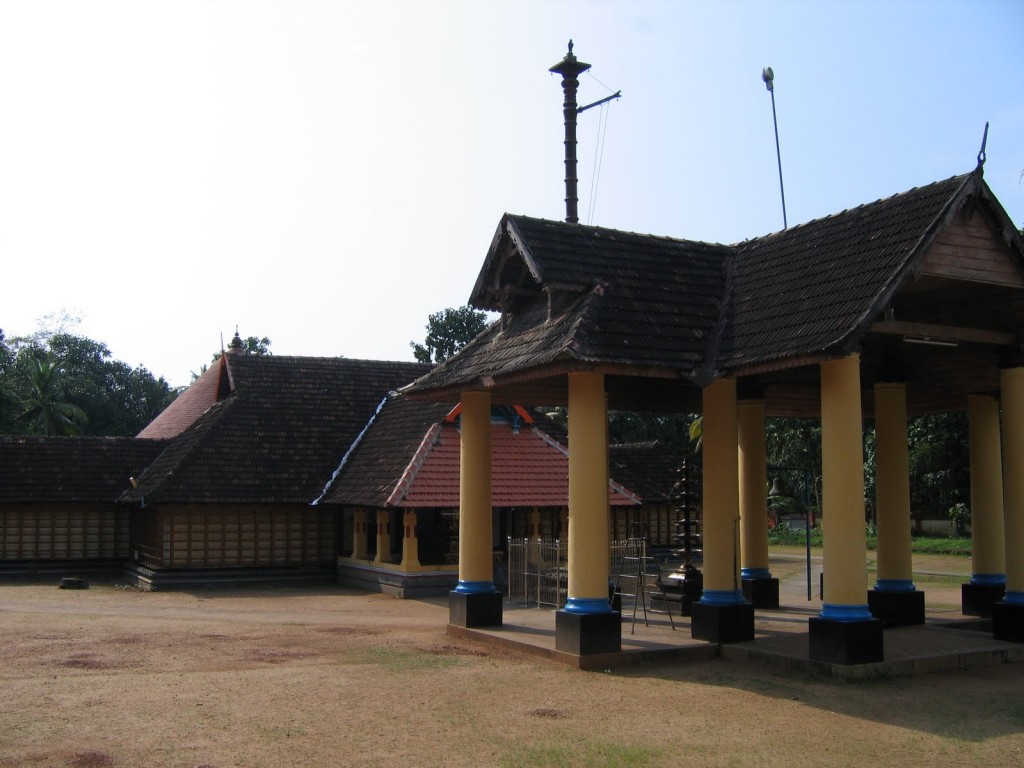 Day 2
The next morning ( February 27th, 2013), we started early at 4:30 am to go backwards towards Chenganachery to visit Thirukadidhanam. We reached Thirukadidhanam Adbutha Narayana Perumal temple at 5 am. The Thirumeni was performing thirumanjanam to the Perumal.  We had the bhagyam to have a darshan of His Thirumeni without the silver kavachan which He adorned after the thirumanjanam. We also received the morning prasadam (vellam & aval mix). From here we went back to Thiruvalla (at around 6:30 am)  where we had darshanam of Sri Kolapiran in this temple. This place is more popularly known as Sri Vallabha Kshetram. Thereafter, we left for Chenganur around which we covered 4 more Divya Desams. After reaching Chenganur, we had good darshanam of Thiruvanvandoor Pambanaiyappan Perumal thirukkoil built by Nakulan. We visited Imayaravappan Perumal Thiruchittaru temple.
Thereafter, we proceeded for Thirupuliyur Sri Mayapiran Perumal temple. This is also known as Bheema Kshetra. At this temple, we had chakara pongal prasadam (known as arsi payasam). This prasadam was available for Rs 20 per dona. The final destination in the morning session was Aranmula Sri Parthasarathy temple. Here also chakara pongal prasadam (payasam) was available for Rs 30 per box (plastic dabba). We were informed that full course prasadam & paal payasam (speciality of this temple) is served to bhaktas at 11:30 am. We however left at 10:30 am for Thiruvananthapuram to reach at 1:30 pm.  We had a sumptuous meal at Mani Mess located at West Mada Veedi agraharam.
Sri Anantapadmanabha Perumal temple opens at 5 pm in the evening. We entered the temple at 4 pm and stood in the line.  We were fortunate to be the first ones in the general line. The main sannidhi was opened at 5 pm and we could have a very good darshan of Sri Anantapadmanabha Perumal from all three doors – thirumukha mandalam, nabhi kamalam and thiruvadi. However, the queue became very haphazard once we reached the garbhagriha. Several devotees complained about the system as they could not have proper darshan of Perumal.
After a good darshan we quickly proceeded towards Sri Adikesava Perumal Thiruvattaru koil at 5:30 pm. We reached the temple at 7:15 pm. The Thirumeni was performing the last puja for the day. Here Moolavar is similar to Sri Anantapadmanabha Perumal in Thiruvananthapuram except He is in the sayana thirukolam in the opposite direction. At this time, only the middle door was open and we were not allowed to step up on the garbhagriha. We were about 10 minutes late. That said, we had a very good darshan of the utsava moorthy and Moolavar nachiyars. We also got the last aradhana prasadam (sumptuous appam, vethalai-pakku, pori vellam). We also witnessed the last purappadu of Utsava moorthy around the koil prakaram and finally the sayanam. Since it was too late, we could not cover the last Divya Desam in this kshetram (Thiruvanparisaram). With this we completed the Divya Desa yatra of Kerala thirukoils.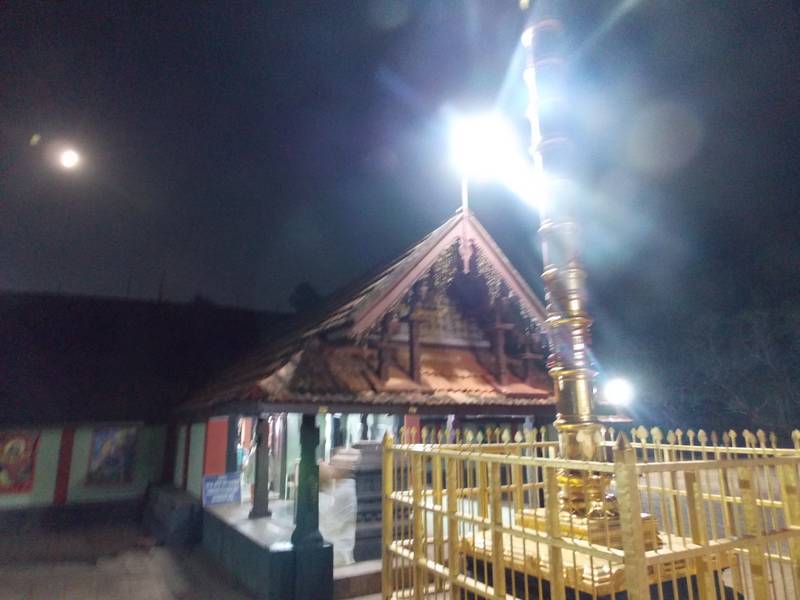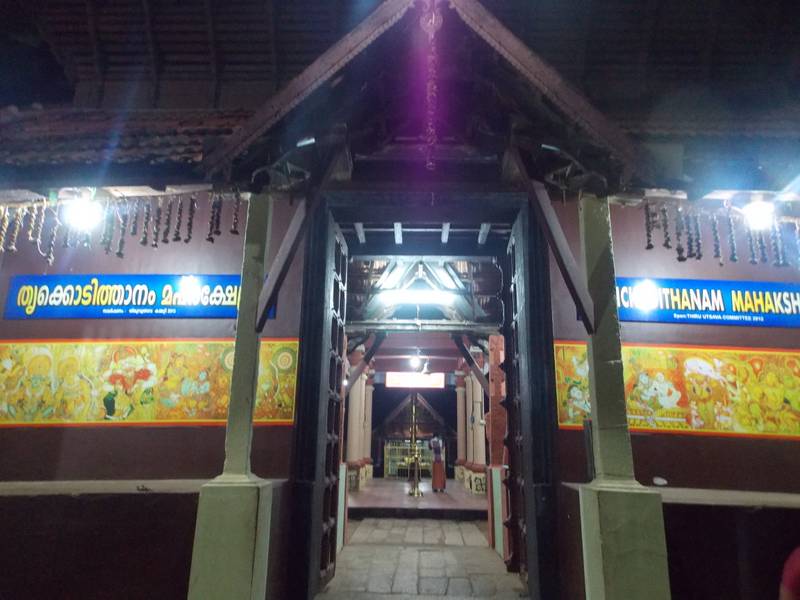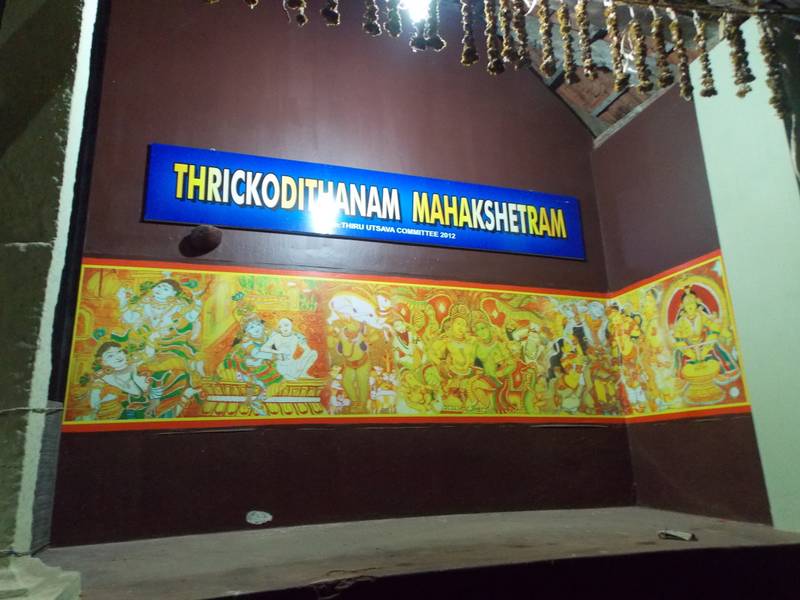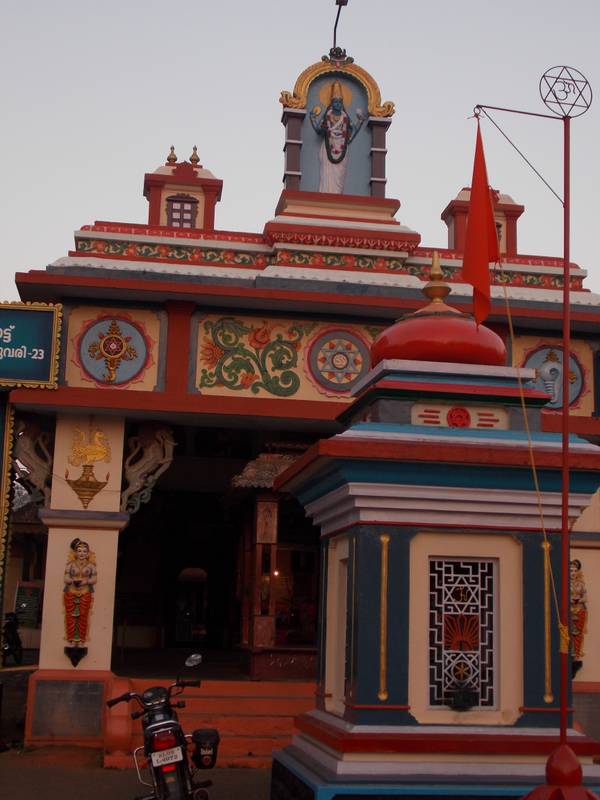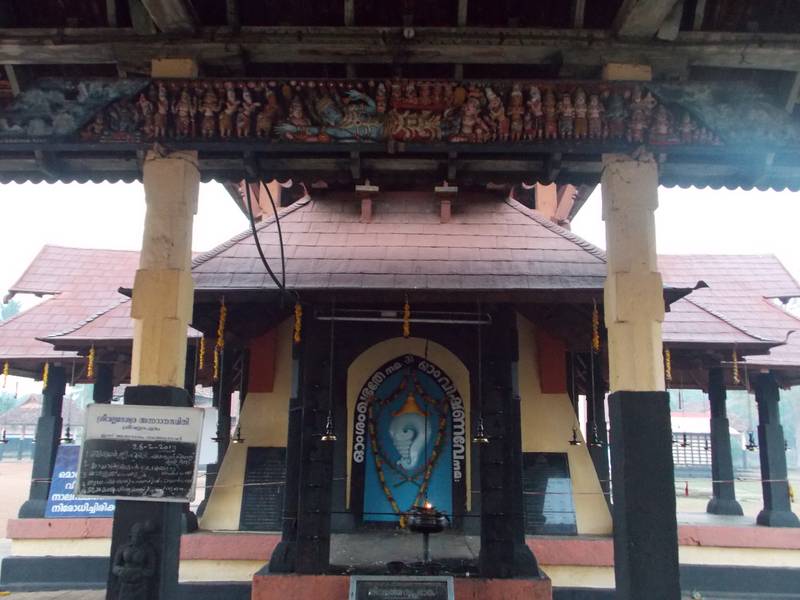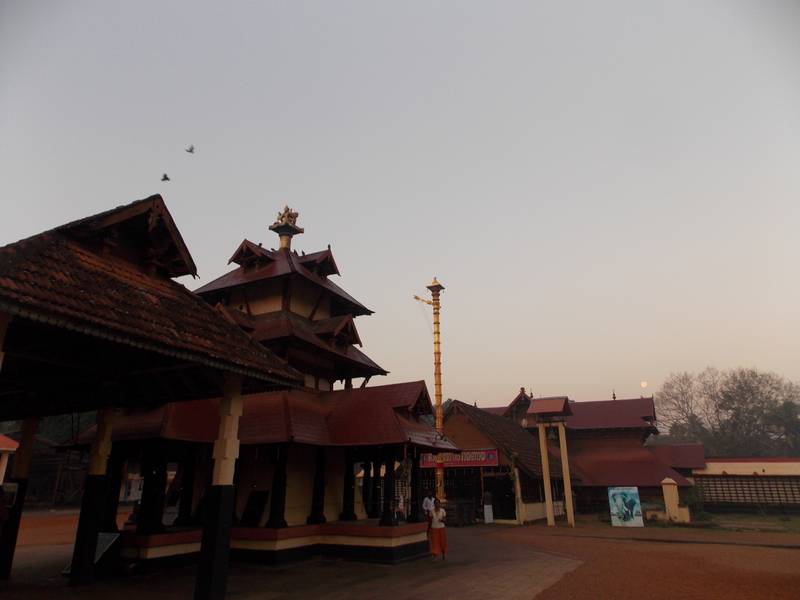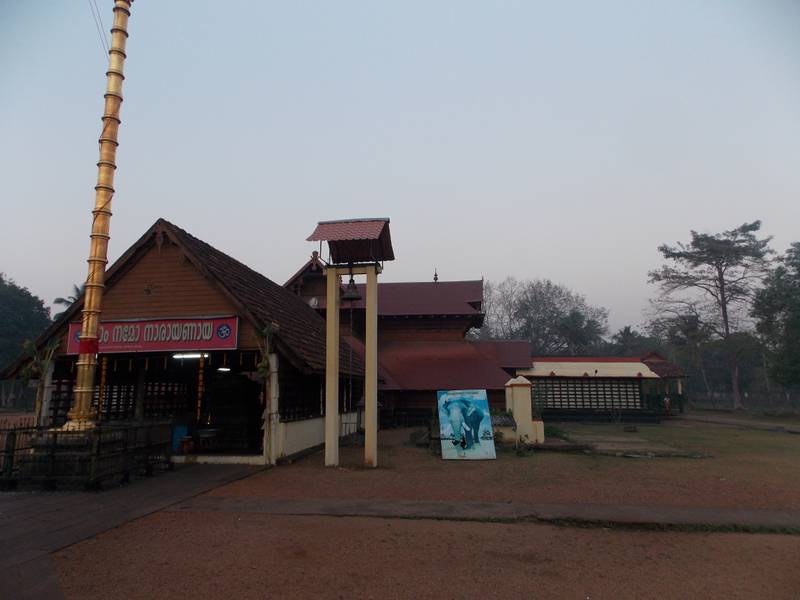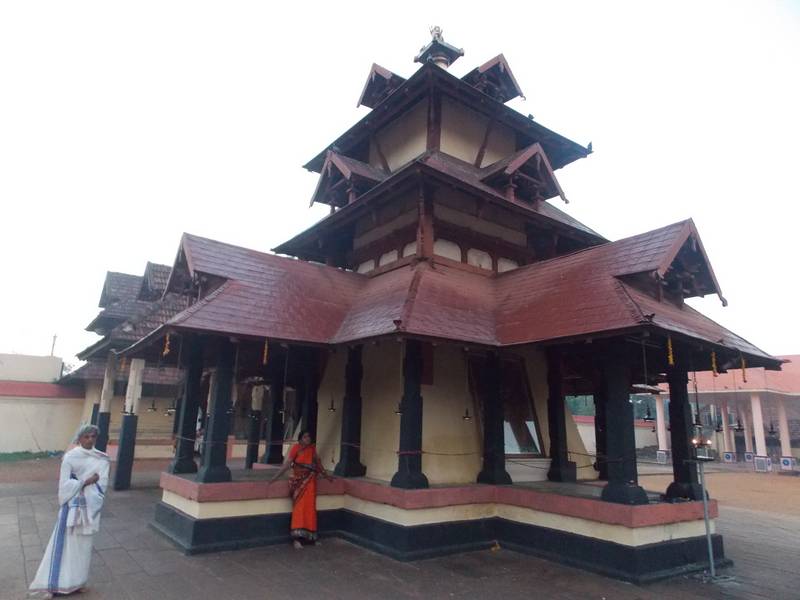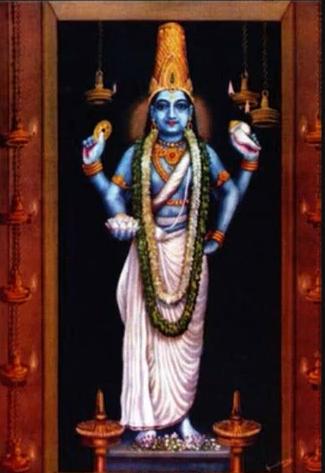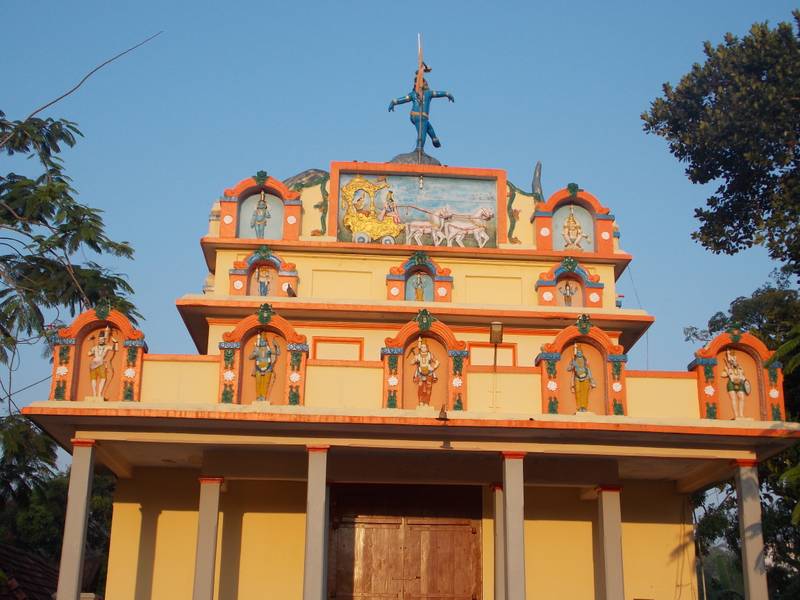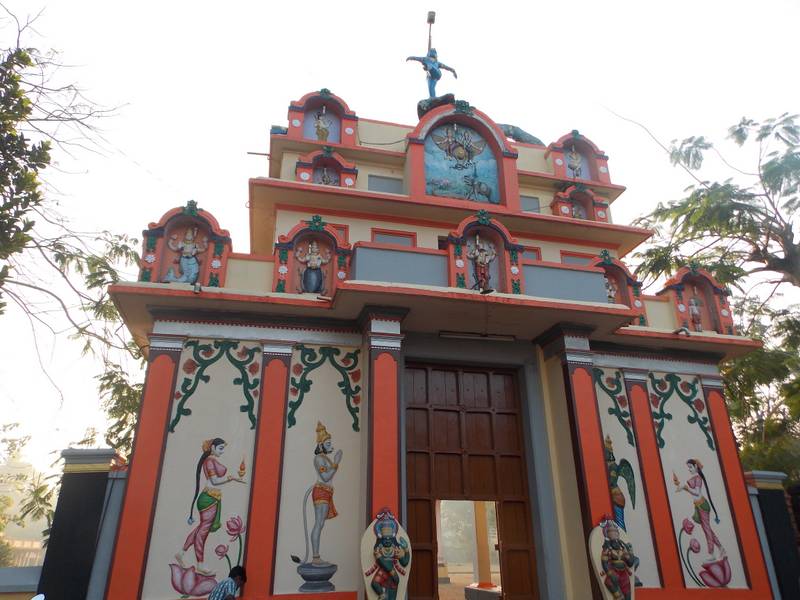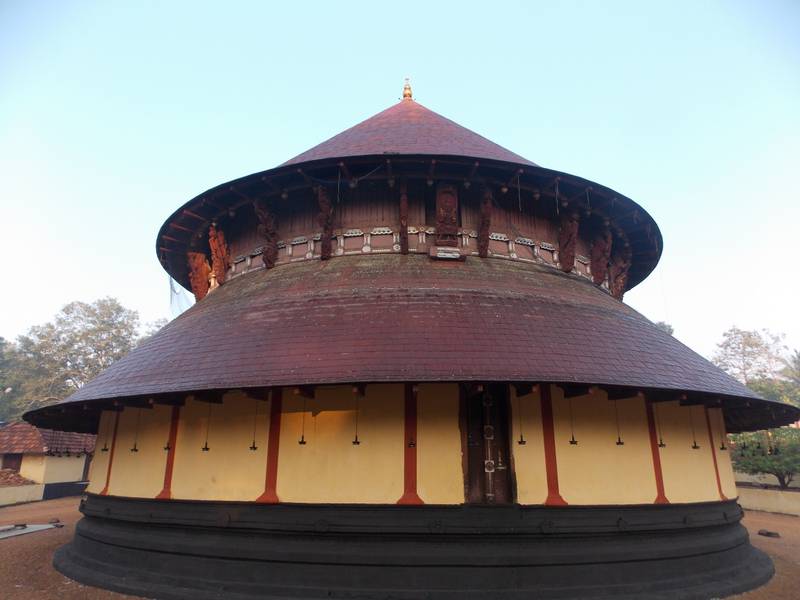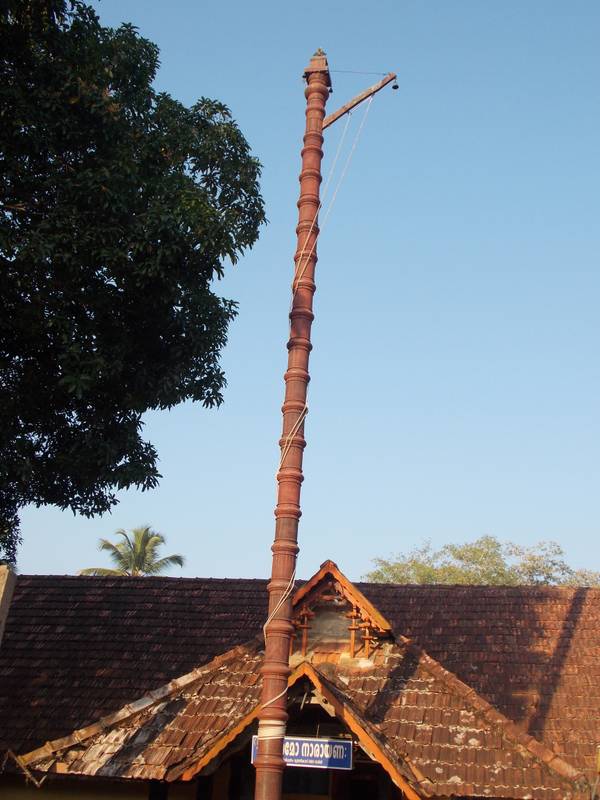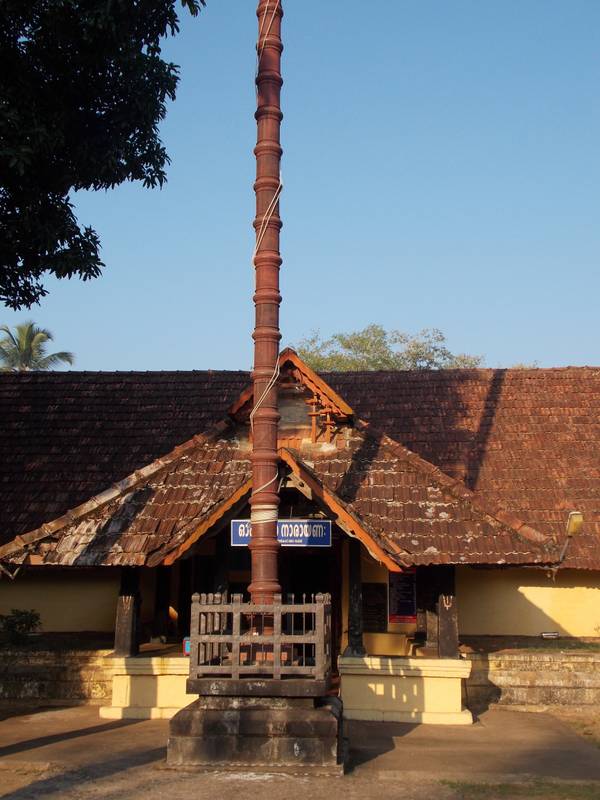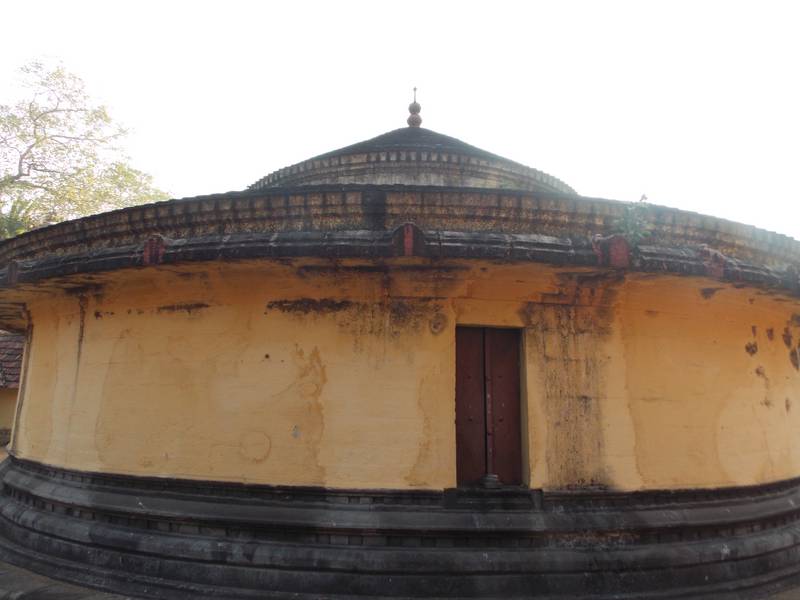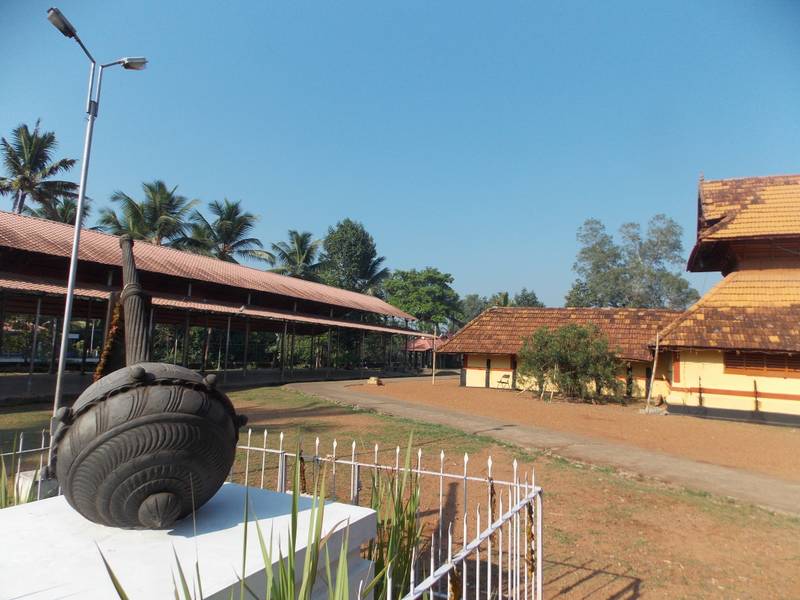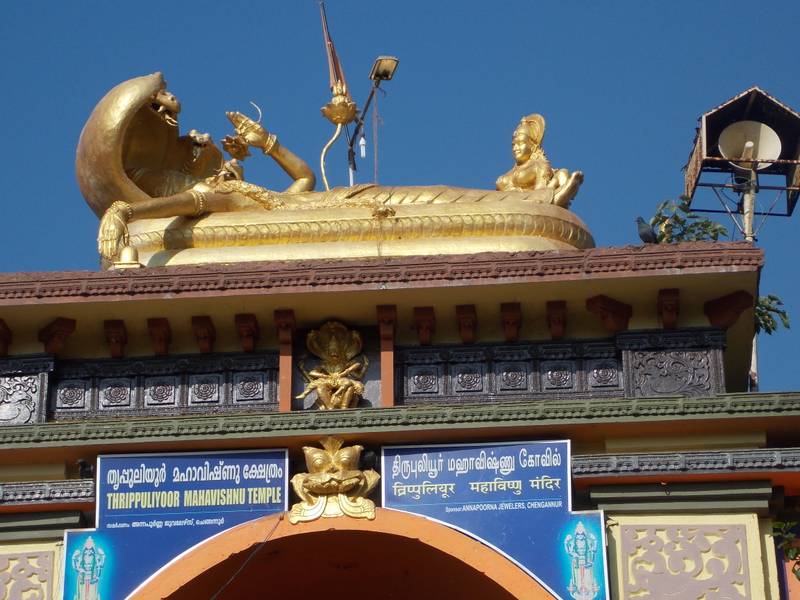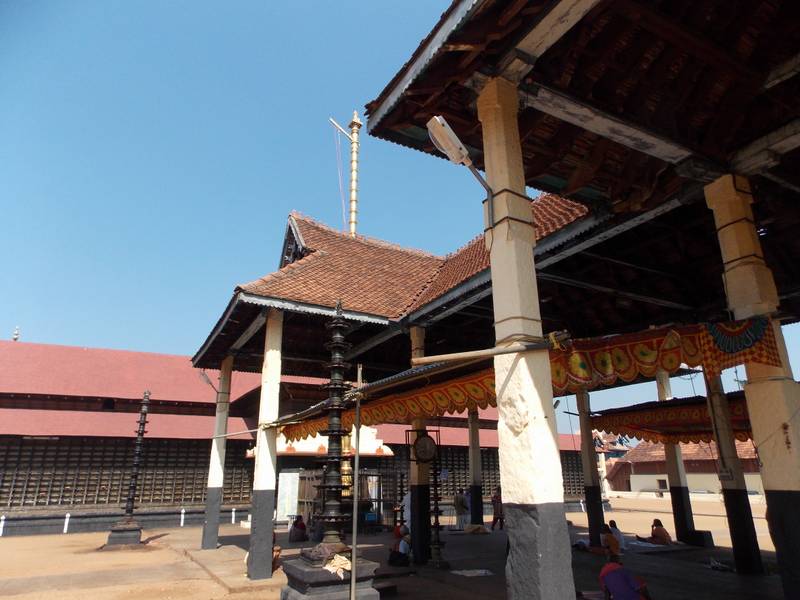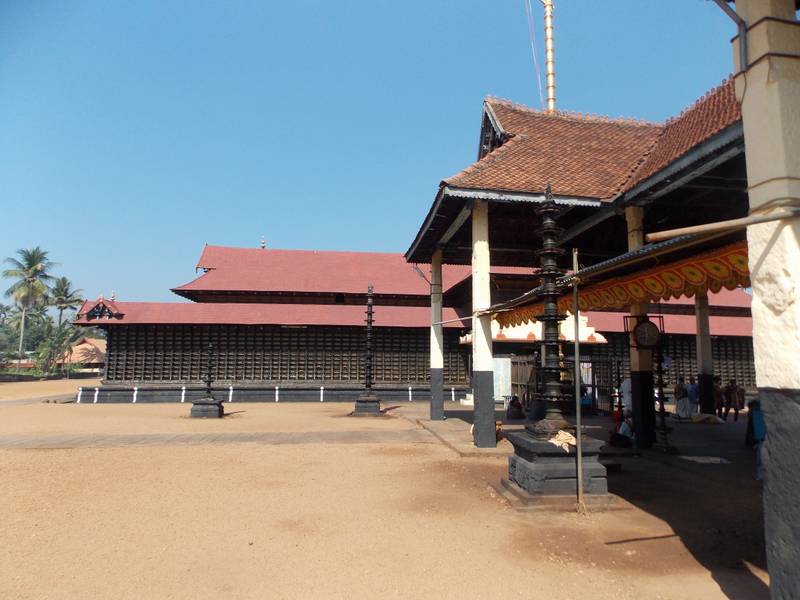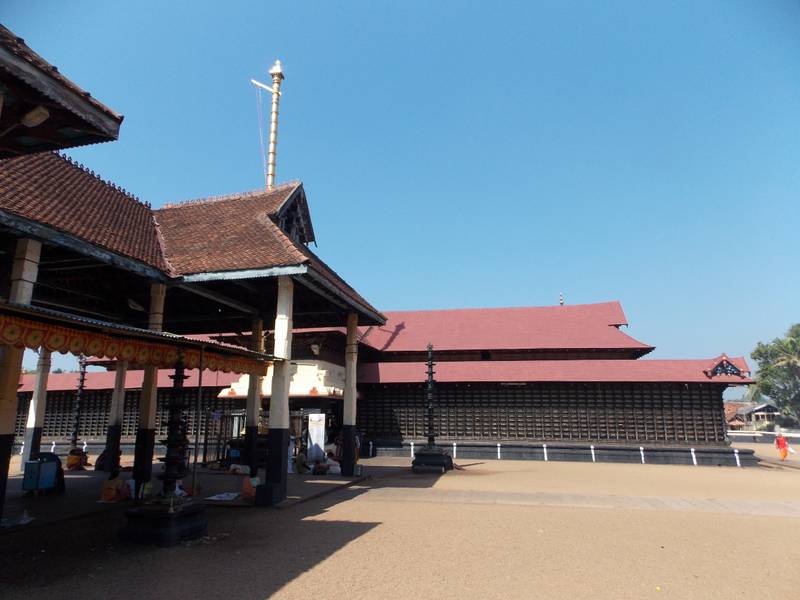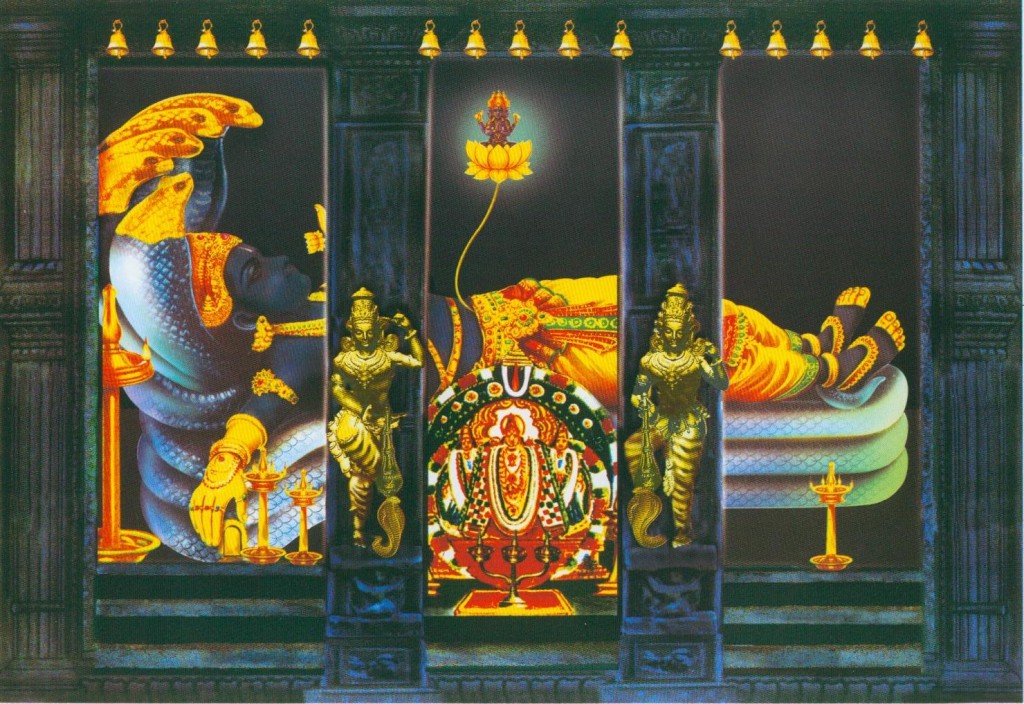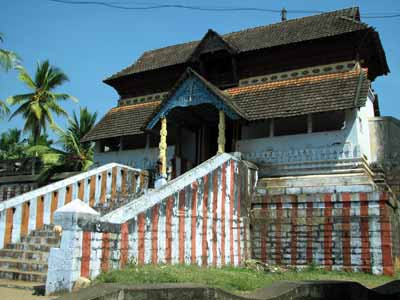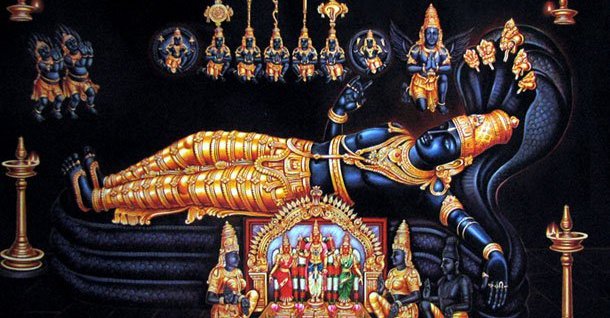 Shubham!
The following are the detailed and wonderful videos about sthala puranam of all Kerala divya desams explained by Sri U.Ve. Velukkudi Krishanan swami
The following are links for detailed sthala puranam of Kerala Divya Desams in tamil: