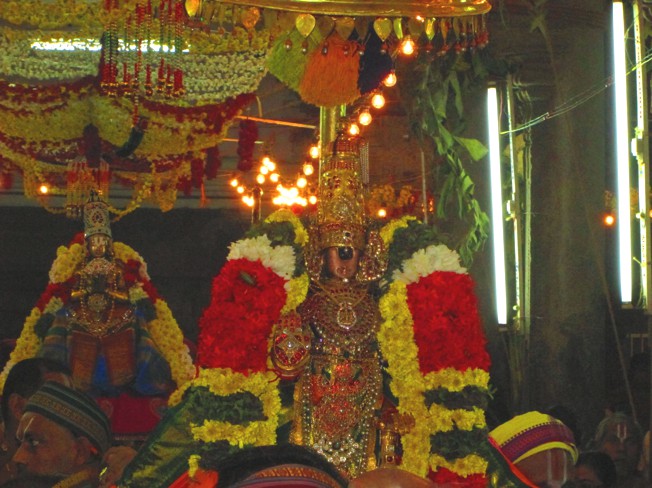 During Srirangam Sri Namperumal Thiruadhyayana Utsavam, Thathiyaradhanai is done by Singam Ayyangar and his sons for the past 49 years.During this 50th Year Thathiyaradhanai as usual will be carried out  during Thiruadhyayana Utsavam which is celebrated from 28th December 2016 to 18th January 2017. For yathasakthi  dravya kaingaryam for thadiyaradhanai can contact  Sri Mukundan Karyatharisi of this kaingaryam.
Sri Mukundan : 9894401889 or 0431-2433522
The details are given in the patrikai.
Courtesy: Sri Kasturi Rangan